Many of us are experiencing isolation of unprecedented magnitude and on a global scale. For some it is more bearable than for others. Quarantine is the only way of fighting contagion but can be a challenging reality for many… the only relative comfort is knowing that we are not alone.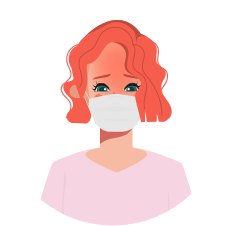 Home Isolation
Isolate yourself from your family. If possible use a restroom that is not accessible to others.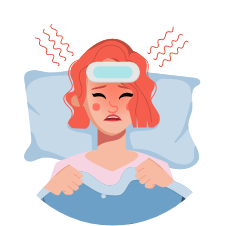 Track your temperature
Call your doctor for tele-medical follow-up and instruction.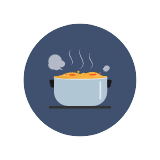 Eat well and hydrate yourself regularly
Sustaining yourself is critical in a time when your body is fighting Covid-19.
COVID-19 is characterized by the following symptoms:
Protracted fever
Respiratory difficulty
Cough
Fatigue
Muscle pain
Headache
Loss of your sense of smell
Less common symptoms include nausea, vomiting and diarrhea.
Populations at risk include the elderly and pregnant women.
For sufferers with underlying chronic conditions such as heart disease, lung disease, renal failure, or immune system fragility, home care is not adapted. People exhibiting symptoms but without underlying conditions may qualify for home care (after careful consultation with a doctor for assessment of condition and home environment). Home care is largely dependent on the ability to maintain social isolation including air and environment that may come into contact with others in the family. Home care should under no circumstances be attempted without establishment of communication channels with a healthcare professional.
Patients in home care need to heed the following precautions:
must spend the duration of treatment in a room with good ventilation with natural aeration (open windows);
must avoid shared space with family members; If they must share a bathroom or need to visit the kitchen, good ventilation must be ensured in these spaces in advance and passage must be short;
keep distance of at least a meter from all family members at all times and not share the same bed;
be in contact with just one family member for treatment and daily needs; The designated family member needs to be in good physical health without underlying conditions. This family member will need to take the necessary precautions for hand and respiratory hygiene and be responsible for disinfecting any points of contact with the patient and their environment with alcohol wipes. Hand hygiene also needs to precede and follow food preparation and eating as well as use of the rest room;
for the duration of the illness, disposable paper towels will be used for drying hands in place of towels;
patient and family care giver will both wear medical masks covering mouth and nose; The patient will wear one over the course of the day and dispose of it at night. A new mask will be used the following day. The caregiver will wear a mask in the presence of the patient. Mask must not be handled during use. If the mask absorbs secretions or otherwise gets dirty, it must be disposed of and replaced immediately. Mask must be removed from the back – it must be unfastened without touching the front of the mask. Mask removal must be followed by cleansing hands;
never reuse masks or gloves;
avoid contact with body fluids;
use dedicated eating utensils for patient which need to be washed thoroughly with soap and water after each use;
patient room and rest room must be cleaned and disinfected daily;
a dedicated laundry bag should be used for patient; Clothing may be washed at 60-90°C (140-194°F) with regular detergent. All clothing should be thoroughly dried before reuse. Clothes worn by the patient must be handled with gloves and with special care to avoid contact and dispersal of viral agents in the air;
all disposables should be thrown in a dedicated closed bin in the patient's room before disposal.
The length of home care will vary and must be determined by your doctor based on the evolution of symptoms. If patient is confirmed for Covid-19, they must first test negative twice using PCR testing. In the event that testing is not available, patients must remain an additional 14 days in isolation after resolution.